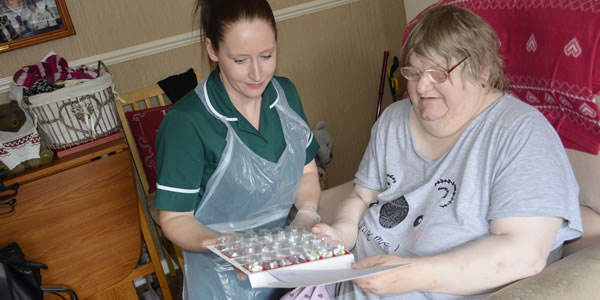 We at BVDF Homecare believe that our medication services are excellent all our staff are trained to BTEC level three in medication. Our co-ordinators will often liaise with G.P. Surgeries and pharmacists to ensure the correct medication is provided to the client and work hard with our clients to provide them with medication service that allows flexibility and choice.
Administering Medication: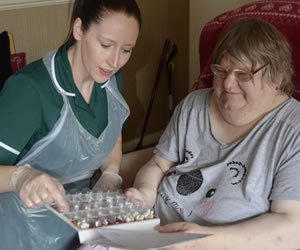 We can offer full support to our clients with taking their medication correctly by administering it to them at the correct times allocated by their G.P.
We can arrange services to suit any times of the day that medication is to be administered these are usually 15 minute services.
BVDF Homecare operate a non-touch policy for all oral medications
Medication can be administered form the original packaging or from a pre filled multi dosage dosette provided from the pharmacy.
We can also assist with the application of creams and ointments, instilling nose eye or ear drops and with inhalers or nebulisers.
Medication Reordering
It is usually the responsibility of the client or the clients loved ones to ensure that medication is reordered at regular intervals. BVDF Homecare can take the responsibility on under certain circumstances where the client is unable or has no immediate family or friends. We can reorder medication from the G.P. and arrange for medication to be delivered or collected. BVDF Homecare will need to be kept informed of any changes to medication so our co-ordinators can ensure medication plans are kept up to date.
All prices for medication support packages are 1 Hour £16.40 | 45 mins £12.30 | 30 mins £8.20 | 15 mins £4.10, Call our office today for free consultation and advice. Tel: 01670 360927 08:30 till 17:00 or out of hours 07850 078 519. Alternatively email the Manager on info@bvdfhomecare.co.uk