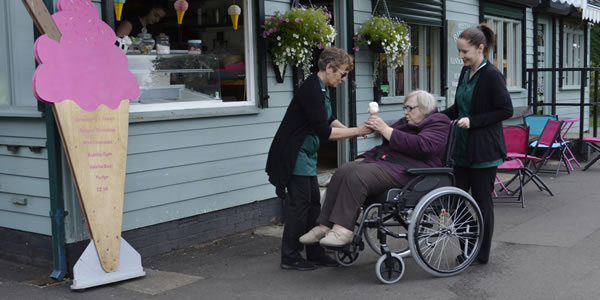 Maintaining Your Community Links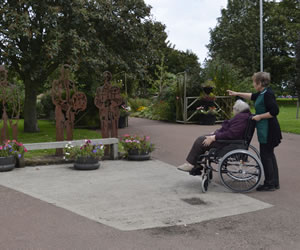 Are you experiencing difficulties getting out and about like you used to do, or maybe you are feeling a little less confident. If this is so opportunities to continue doing the things you enjoy may be few and far between especially if your loved ones live a distance away. Enablement services may therefore play an important role in helping you maintain the quality of life you are accustomed to. Our co-ordinator will make a home visit in order to gain some insight into your interests so they can provide you with a suitable enabler with matching hobbies or interests as companionship is vital to all our services. Your care worker will spend time getting to know the real you and enjoy learning aspects of your life. You may choose to go out together for tea, coffee or even a meal if you so choose or even to do some retail therapy or shop for groceries.
Enabling Packages Provided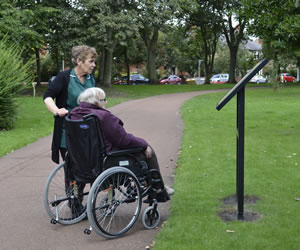 • Shopping trips: if you require assistance with your weekly food shopping or just a trip in to town for some retail therapy your enabler will do everything from assisting you with your shop carrying bags, unpacking your purchases at home and putting them away.

• Mini outings: Treat yourself to an accompanied trip out to the hairdressers, a meal at a restaurant, or an evening at the cinema or theatre.

• Health or wellbeing appointments: your enabler will offer you assistance with getting ready for a visit to the doctors, hospital, dentist or any other appointments you may have. They will assist you with any samples needed for testing and help arrange transport for you they will also offer emotional and practical support during and after your appointment.

• Favourite places service: do you have a favourite place you always enjoyed to visit but due to circumstances are unable to go alone! Why not book an enabler to assist you in reconnecting with that place. There are no set parameters it is all up to you and your choices of places and times.
All prices for enabling packages are 1 Hour £16.40 | 45 mins £12.30 | 30 mins £8.20 | 15 mins £4.10, Call our office today for free consultation and advice. Tel: 01670 360927 08:30 till 17:00 or out of hours 07850 078 519. Alternatively email the Manager on info@bvdfhomecare.co.uk