Domestic & Shopping Service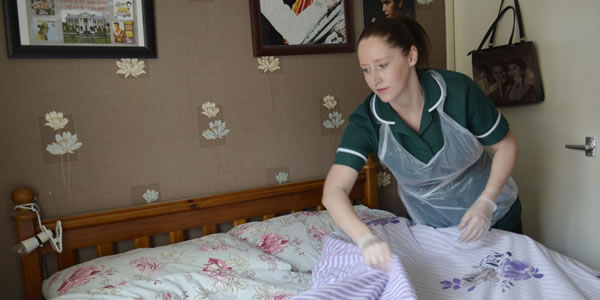 Are you in need of help around the home?
Whether through age illness or disability it can often become more challenging to do things around the home for example household cleaning laundry or even making the bed. Have you ever given thought to having a helping hand around the home it may be the answer to maintaining your independence.
Our Domestic Services cover all your housekeeping requirements, shopping and household management. You can chose from as many or as few services you need and can adjust your package by adding or removing services as needed.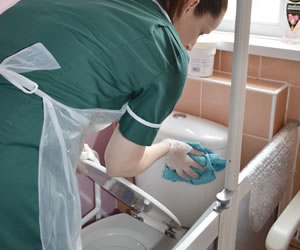 What does BVDF Homecare offer?
• Domestic services: General house hold cleaning such as dusting, polishing, sweeping hoovering deep cleaning of bathrooms and kitchens.
• Shopping service: Our care staff can go out and collect your weekly shopping or alternatively click to our Enabling services for assisted shopping.
• Laundry service: Help with laundry, drying, airing, ironing folding and putting away. Also changing bed with fresh bed linen.
• Household management: help with the correspondence, bills, and emails bill payments expenditure collection of pensions or running errands like collecting the paper or milk.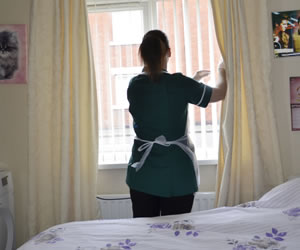 What makes BVDF Homecare domestic and shopping services different?
• It is personalised to your every need: whatever you require help with around the home or in the community with shopping or running errands.
• Your choice: you decide the length of service, how often the service is required and what the service will be.
• Your home is treated with the utmost care: Our team of care staff will treat your home with respect and take pride in looking after your home.
• Look forward to a friendly face: our care staff will always find time to have a cup of tea and a chat to catch up with how you've been or even share a story while cleaning or ironing, this is the personal touch that makes our services so valuable to our clients.
• It's simple to change: you can simply add or take away services to your package by contacting our office and speaking with a friendly member of our support team.
All prices for domestic & shopping packagesare 1Hour £16.00 | 45 mins £12.00 | 30 mins £8 | 15 mins £4.00, Call our office today for free consultation and advice. Tel: 01670 360927 08:30 till 17:00 or out of hours 07850 078 519. Alternatively email the Manager on info@bvdfhomecare.co.uk